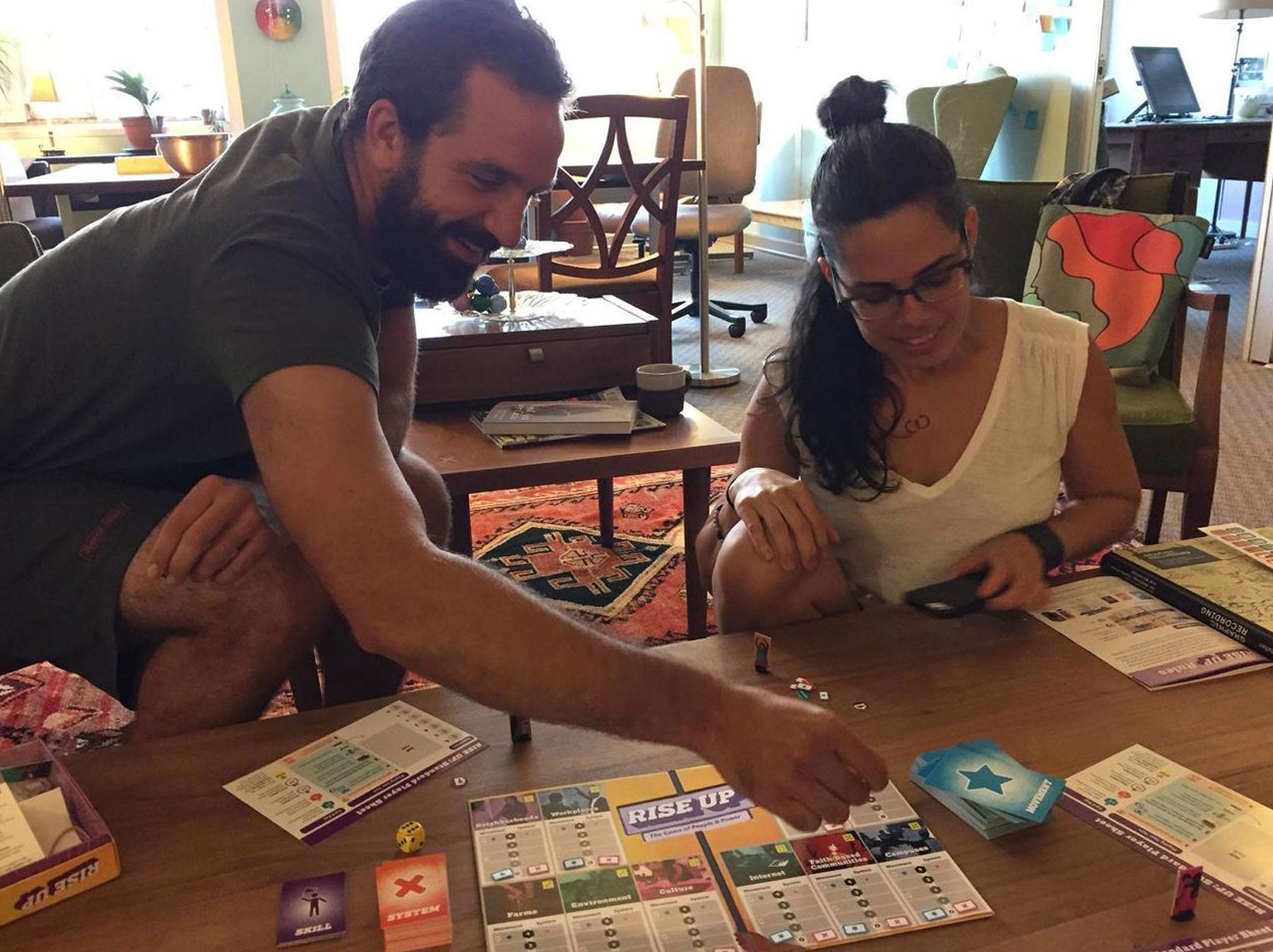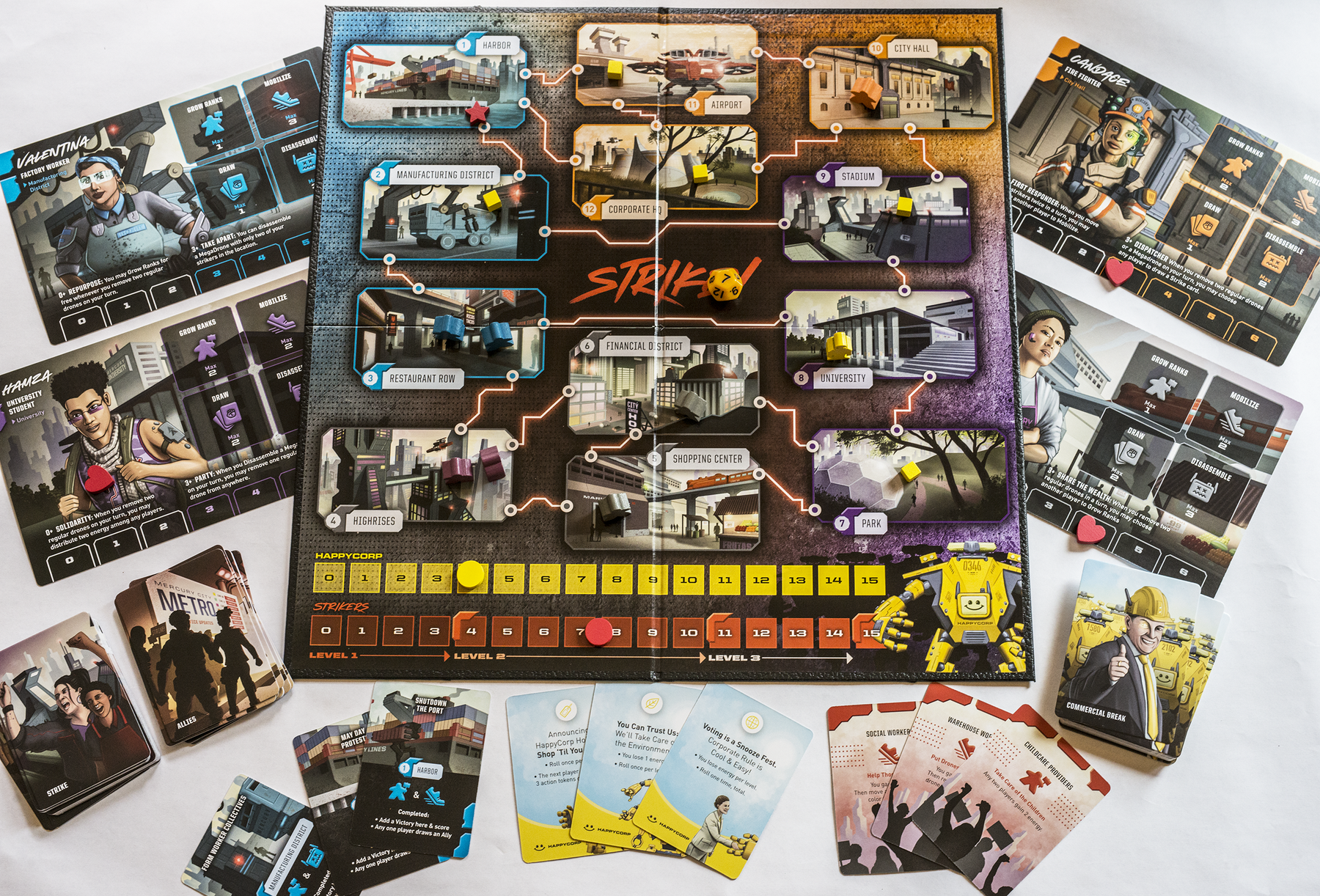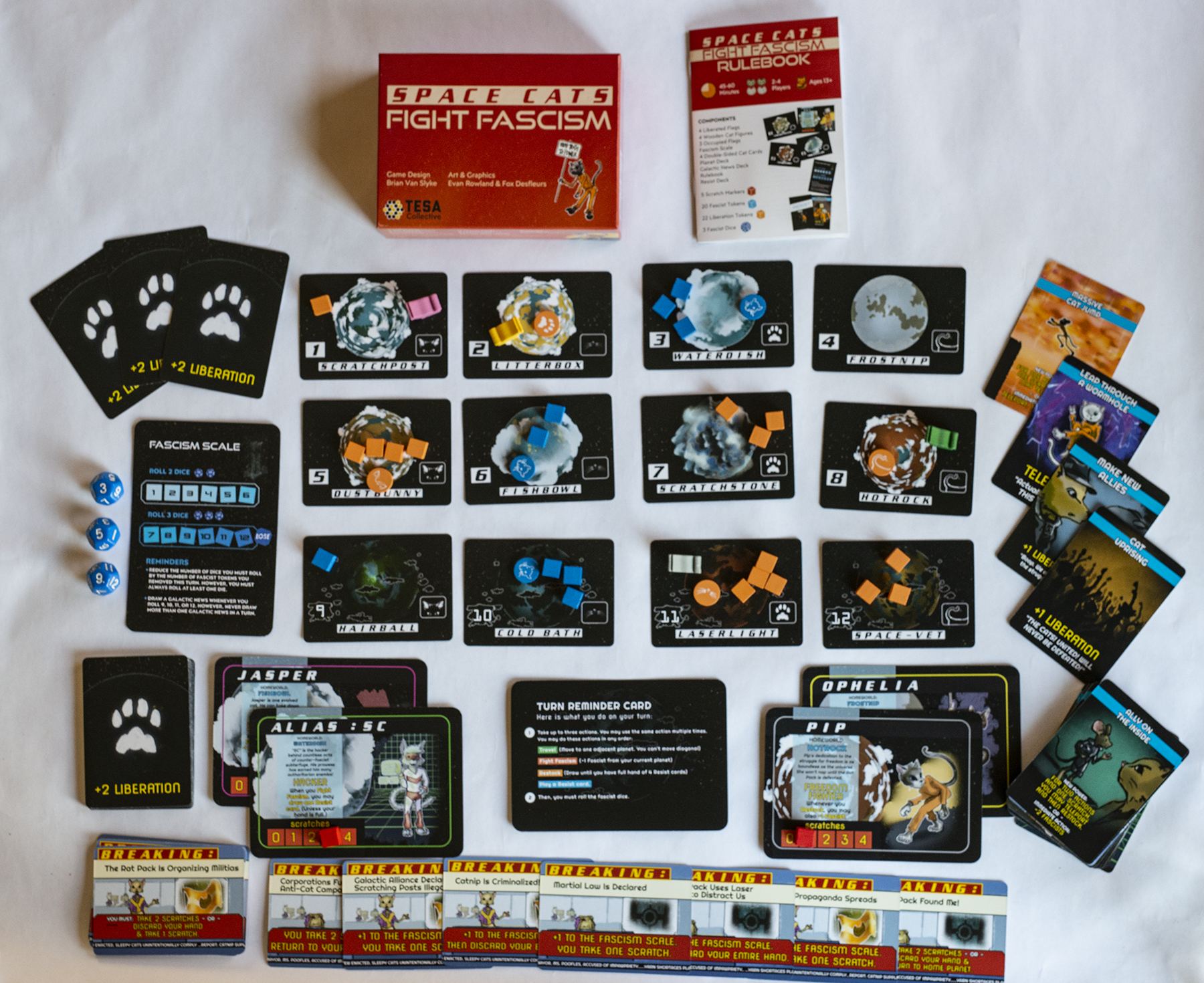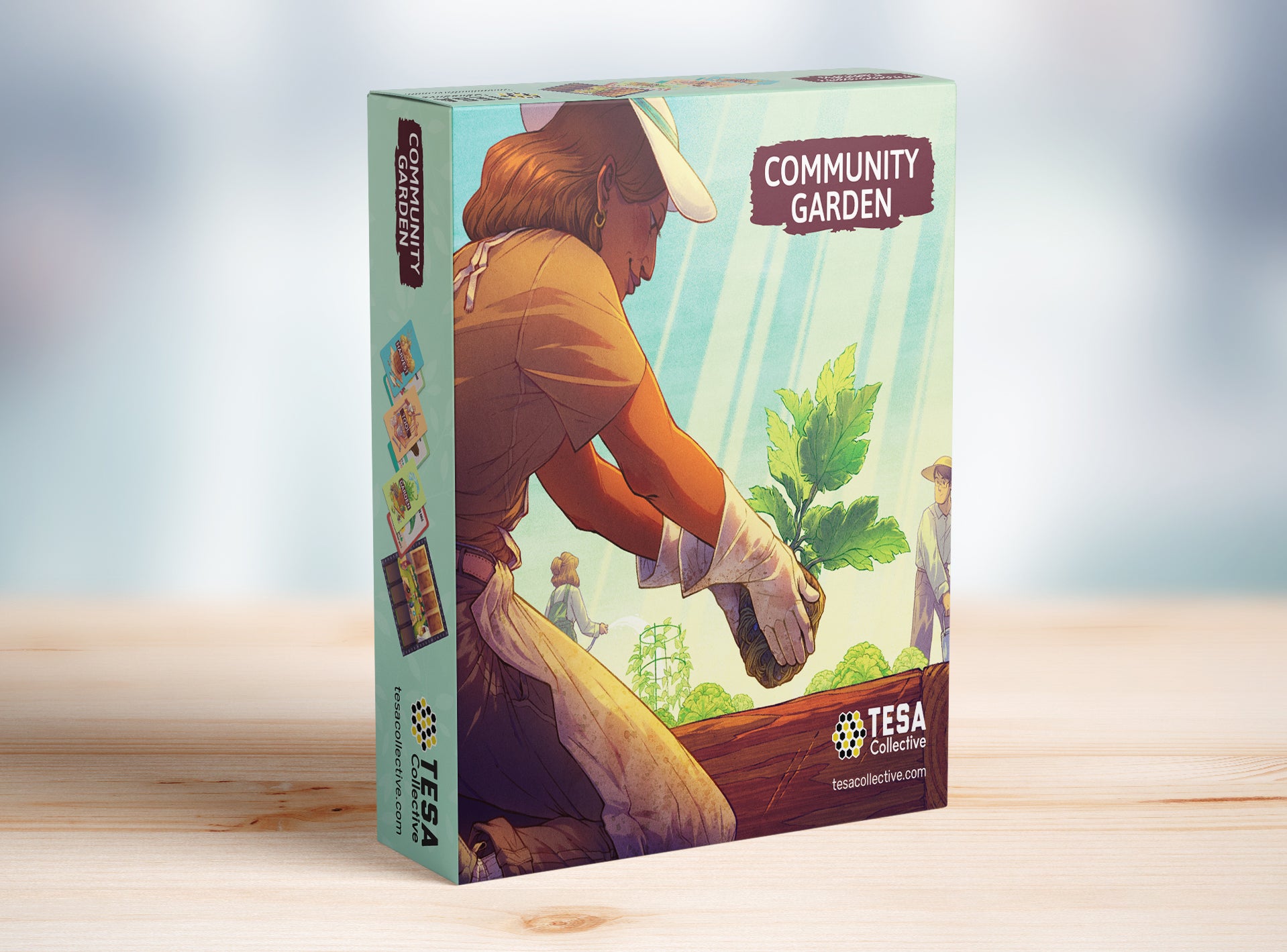 Game Night Bundle: STRIKE!, Space Cats Fight Fascism, Community Garden
---
Save when you buy 3!
Tired of games about war and exploitation? Want to play games with your family and friends that are about fighting for a more just and free world? Then get our Game Night bundle for activists, which has three of our most most popular games. Usually $135 all together, you can buy them for $99 in this bundle.
Games included:
- STRIKE! The Game of Worker Rebellion. STRIKE! is a strategic, cooperative, and beautifully-illustrated board game about building a city-wide rebellion to stop a mega-corporation's takeover. For 2 - 4 players. 
- Space Cats Fight Fascism. This game is exactly what it sounds like. You play as a band of rebel cats trying to stop fascists from taking over the galaxy! For 2 - 4 players.
- Community Garden. Community Garden is a fun, strategic, easy-to-learn, beautiful game that has tons of joyful moments. It's all about growing veggies and cultivating community. For 2 - 4 players.